2021.12.08
L-Officiel : End-of-Year Beauty Essentials You Need in the Name of Self-Care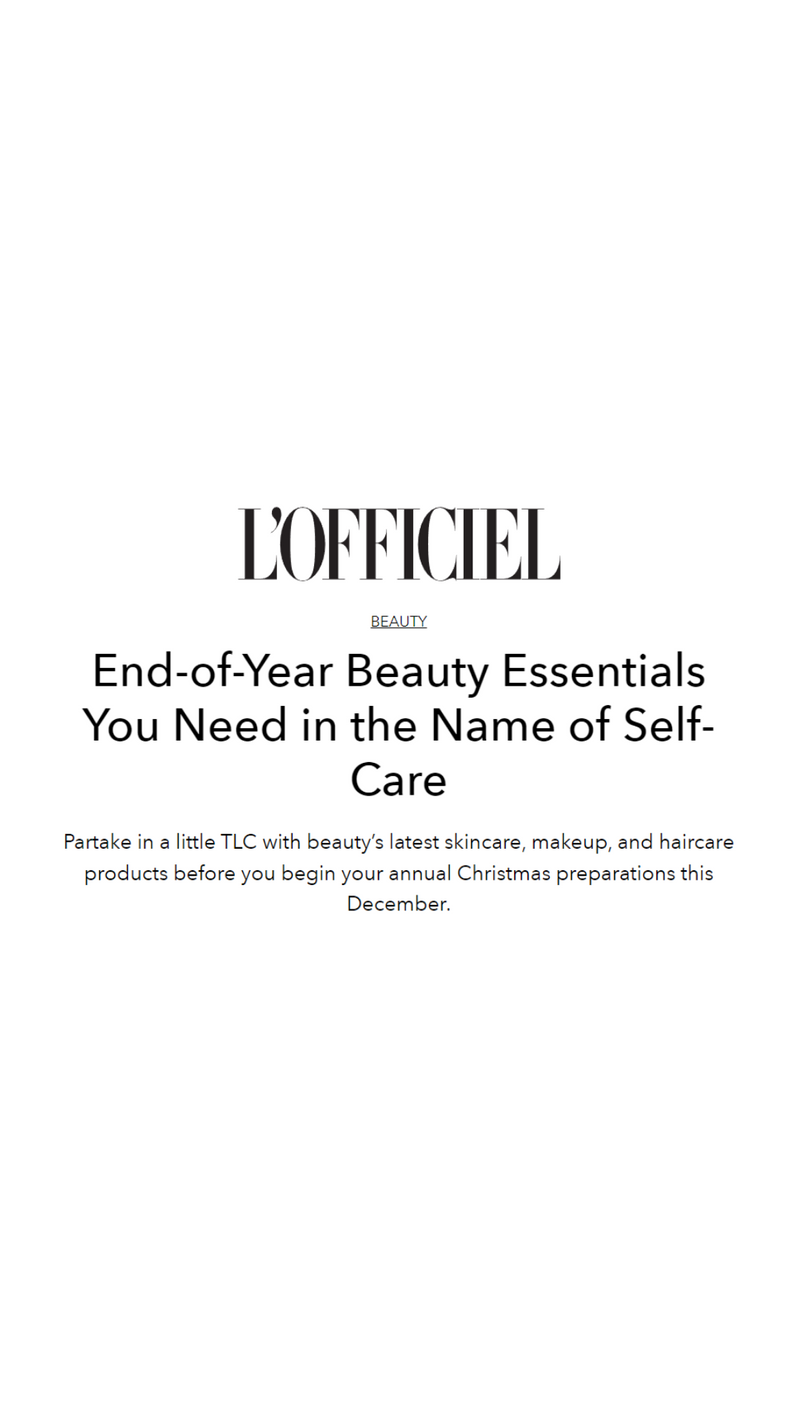 Preparing for Christmas is as stressful as it gets, with work piling up just before the year ends and going on shopping runs to get the perfect gift for your loved ones. We often forget to take care of ourselves when we get busy and we shouldn't feel guilty about indulging ourselves in some self-care.
As featured in L'Officiel's End-of-Year Beauty Essentials, have some fun caring for your hair with SHOLAYERED Hair Perfume! A spritz of refreshing yet delicate fragrances will keep you feeling powered through your busiest periods as your luxurious hair leaves you feeling fabulous.
Click here for the full article on L'Officiel's website.