2021.12.08
Poppy TV : [Christmas Gift Guide] 15 Gift Ideas For A Cozy Merry Christmas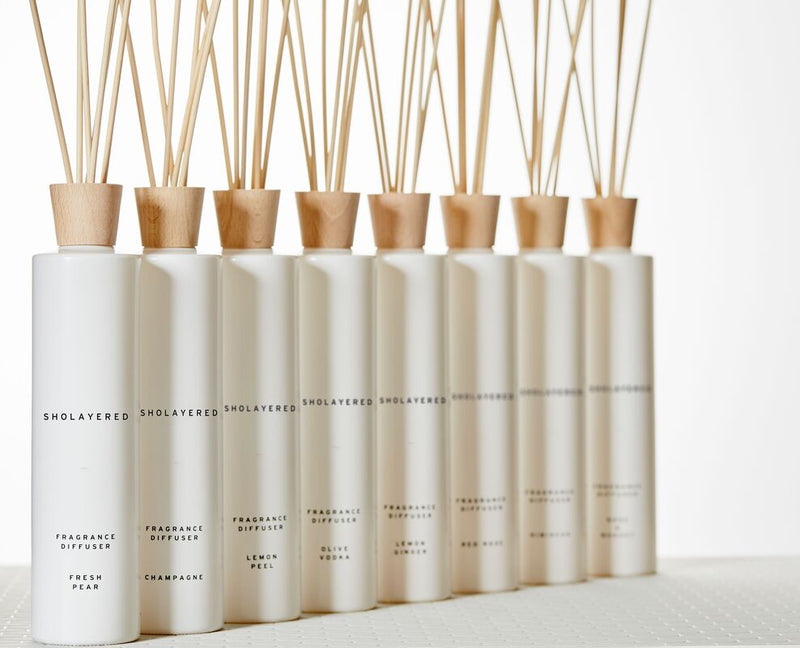 Christmas is just around the corner and getting the perfect gift for a loved one or a valued friend will always be the greatest year-end challenge for many of us. One thing that won't go wrong will be a thoughtful gift of luxurious scents that do not over power but also do not underwhelm! Some new and interesting gift ideas that will definitely get everyone dancing are our SHOLAYERED Diffuser, SHOLAYERED Fragrance Candle, and SHOLAYERED Hand & Body Wash.
Create a homely atmosphere wherever and whenever by gently adding a refreshing scent in any living space. Available in two different sizes, SHOLAYERED Diffuser is the perfect gift to help your loved one create their own relaxing space in the comfort of their own home. 
If your loved one would prefer the warmth of a candlelight, SHOLAYERED Fragrance Candle is a great gift of warmth, light and calm. Made from Soy Wax and paper wicks, our candles have been carefully crafted to reduce environmental pollution while being used to set the mood in any room. 
Shower your loved one - quite literally - with love through a gift of SHOLAYERED Hand & Body Wash. A moisturizing body wash, revel in the refreshing and relaxing scents both during and after showering, with skin feeling thoroughly cared for. 
Products are as featured in Poppy TV, Reno Talk, JustClick SG and Campus Rock. 
Click here for the full article on Poppy TV, Reno Talk, JustClick SG and Campus Rock.v