2022.12.06
How to find the right scent for me?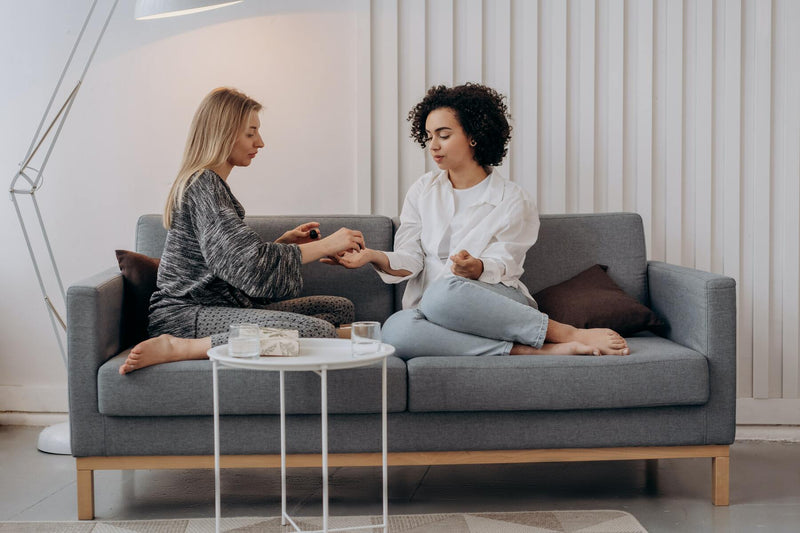 Have you ever bought a perfume and totally regretted purchasing it after using it for awhile? Yeah, us too! 
Fret not! We are here with a 2-step guide to help you purchase the right fragrance.
1) Understanding the different types of scents
There are roughly
5 types
of scents.
Floral: scent is soft and subtly sweet. You can give off femenine vibes. e.g.) Encompasses everything from white florals (Gardenia, Lilies, etc.) to Rose, to Hibiscus, to Iris.
Citrusy: scent is fresh, bright and zesty. You can give off a bright impression. e.g.) Lemon, Orange, Bergamot, etc.
Fruity: scent gives off fresh and sweet fruity notes. Soft, young-fresh and sweet vibes can be given. e.g.) Lychee, Pear, etc.
Leaf: scent is sophisticated and relaxing. Associated with richness and elegance. Usually mixed with other scent stronger than the leaf itself.
Oriental: scent is exotic and sort of sexy. Definitely make you stand out from the crowd. e.g.) Olive, Vanilla, etc.
 2) Go to the store and try the scent
Things to do before going to the store
Picture when and where you will use the perfumes (e.g. work, hangout and so on)
What kind of impressions you want to give off to others.
The purpose of this is to understand what scents we should use in different situations.
Things to do at the store
Start with lighter scents
Avoid testing more than 5 types of scents
Rank the scent by familiarity (which you feel most comfortable in)
Feeling a little lazy to travel to the store? Some stores do have samples for you to experience the fragrance! 
Now that you know the tips and tricks to finding the right scent for you. 
Come visit SHOLAYERED @ Raffles City Shopping Centre 252 North Bridge Rd, Singapore 179103, Basement 1 #B1-K14A
For more information, visit our online store https://SHOLAYERED.sg